Herbal Tea Concentrate: Chai 102g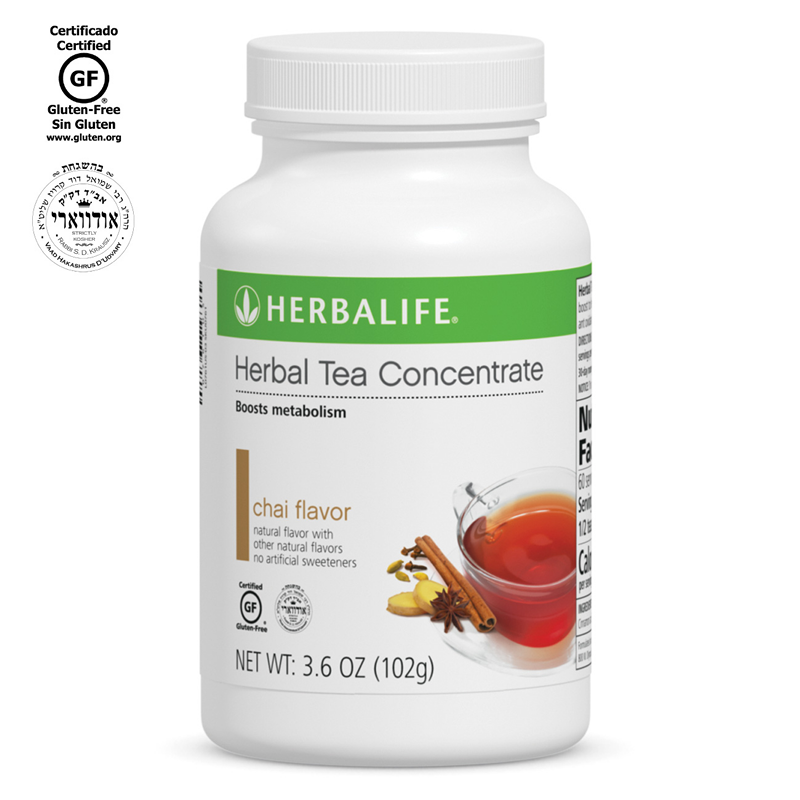 SKU 0761
Price $310.70
Overview
Ditch the coffee and soda for this refreshing and tasty alternative. Feel reinvigorated with this natural energy lift, our answer to fatigue caused by stress.* It's delicious, instant and low in calories. †
Key Benefits
Antioxidant and thermogenic benefits of green tea and botanicals.*
Provides an energy boost and weight-management support.*
Delicious, instant and low-calorie.
Fast Facts
Blended from five fast-acting natural botanicals.
Ideal at mid-morning and mid-afternoon for a natural energy boost.*
In powder form.
Usage
Mix ½ teaspoon (more or less as desired) of Herbal Tea Concentrate with 6 to 8 fl. oz. hot or cold water.

*These statements have not been evaluated by the Ministry of Health – Chemistry, Food and Drug Division (CFDD). This product is not intended to diagnose, treat, cure or prevent any disease.
†Made with ingredients that have not been genetically modified.