Herbal Aloe Concentrate: Mango Pint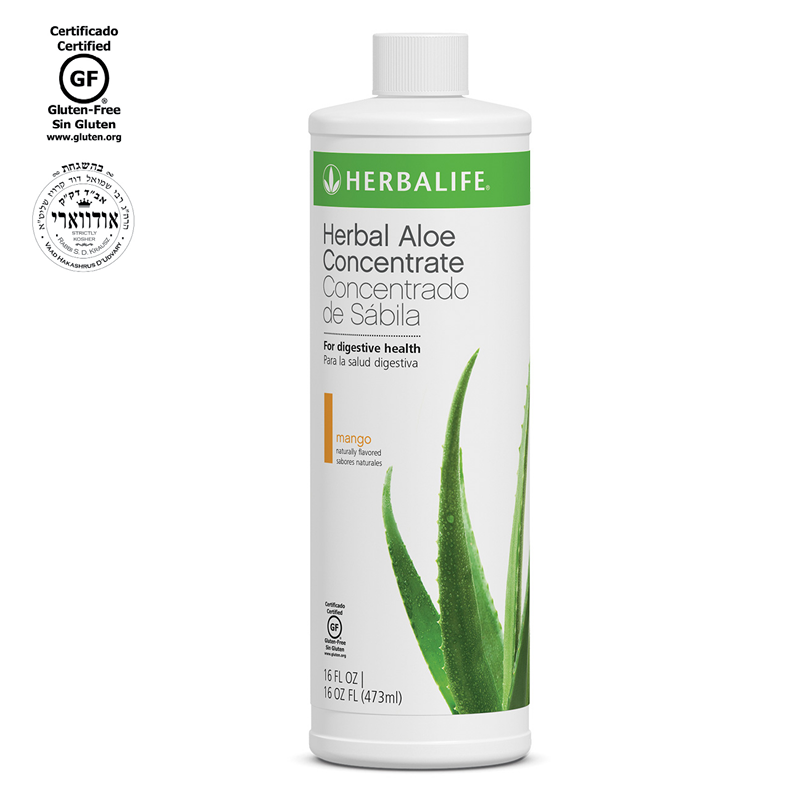 SKU 1065
Price $265.45
Overview
Supports healthy digestive function by soothing the stomach and alleviating occasional indigestion.
Herbal Aloe Concentrate is made from the aloe plant which contains natural enzymes, vitamins, minerals, and amino acids that help support healthy digestion.
Key Benefits
Relieves occasional indigestion
Improves nutrient absorption
Enhances intestinal health
Contains antioxidants
Fast Facts
Made from premium-quality, whole-leaf aloe vera.
Includes the soothing benefits of chamomile.
Free from bitter-tasting aloin.
Available as both a ready-made drink and an easy-to-prepare concentrate.
Usage
Mix 3 capfuls (15 ml") with 120 ml (4 fl. oz.") water. To prepare 1 quart of ready-to-consume drink, mix 1/2 cup (120 ml") concentrate with 1 qt. water. Refrigerate product after opening.